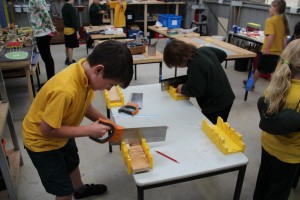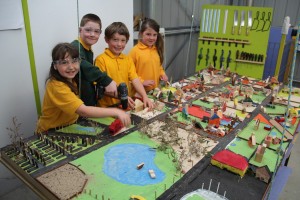 Woodworking in the Kids Shed has become a favorite activity throughout the school. The counting, measuring, and problem-solving that goes on in the woodshop assists students in all their other classes. The Kids Shed provides our students with creative opportunities and growth that assists them in many areas of the Australian Curriculum.
Gordon Primary School has a purpose-built shed and learning space to run this highly engaging program. Activities that invole child, family, school and wider community are a focus to ensure student and community needs are met. Mini Cities, Pencil Boxes, Office Stands, Planes and much more have been created in the Kids Shed.
A wonderful hands-on learning opportunity for our students that is fun, engaging and beneficial for the whole community.